What happened to ron lukezic
Pilot's humor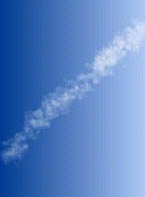 Who would have thought: We have a sense of humor!
We also have to have if we look at the regulations and restrictions that apply in this country. So it's nice when you can laugh at other stories from aviation life!
Should you be able to contribute, ... well, you already know: Exactly! Just get in contact with me!
Part II ...
An airplane was about to crash; there were 5 passengers on board, but only 4 para-chutes.
The first passenger, Holly Madison said, "I have my own reality show and I am the smartest and prettiest woman at Playboy, so Americans don't want me to die." She took the first pack and jumped out of the plane.
The second passenger, john McCain, said, "I'm a senator, and a decorated war hero from an elite navy unit from the united states of America." so he grabbed the second pack and jumped.
The third passenger, Donald Trump said, "I am going to be the next president of the United States, I am the smartest man in our country, and I will make America great again". So he grabbed the pack next to him and jumped out.
The fourth passenger, Billy Graham, said to the fifth passenger, a 10-year-old schoolgirl, "I have lived a full life and served my god the best I could. I will sacrifice my life and let you have the last parachute. "
The little girl said, "That's okay, Mr. Graham. There's a parachute left for you. The smartest man in America took my schoolbag."
Sent in by Rolf Ewald

Recently in Mainz-Finthen after a short landing, shortly before a standstill:
Pilot: Mainz info from D-xxx: You have a sheep on the train.
Mainz Info: A - what?
Pilot: A sheepahaf!
Mainz Info: A - what?
Pilot: Man! Wool! Schaaaf!
Mainz Info: Mainz to everyone: Sheep on the train! Railway closed!
Sent in by Thomas Thiel
11/11/2012 around 11:00 a.m. (Opening of the carnival session) a police helicopter circled in the Cologne control zone over the inner city of Cologne .:
Tower: Hummel, what is your area to circle?
Bumblebee: Around the Dom, due to Kölle Alaaf.
Sent in by Andreas Greß
Should like that over Switzerland happened ...:
Tower: "HHX, we're IMC, proceed to your alternate."
Pilot: "But I have two alternates, which one should I choose, HHX?"
Tower: "HHX, none of my business!"
Pilot: "But since you instructed me to proceed, you also have to clarify where I have to proceed to, otherwise the instruction would be incomplete, wouldn't it, HHX?"
Tower: "HHX, so what?"
Pilot: "Then I would report to the press that it is common for Zurich Tower to give incomplete instructions, so pilots don't know what to do after they received an instruction."
Tower: "HHX aaaalriiight ... what are your two alternates?"
Pilot: "Birrfeld and Triengen, HHX."
Tower: "HHX, proceed to Birrfeld, goodbye."
Pilot: "Birrfeld would be exactly on the other side of the CTR, so request to cross your CTR to Birrfeld, HHX."
Tower: "HHX, I told you the CTR is IMC!"
Pilot: "Just near the ground, up here I'm totally VMC, no problem to maintain separation to other traffic visually as prescribed for airspace D, HHX."
Tower: "That doesn't matter, the entire CTR is considered to have one meteorologigal status."
Pilot: "But an airspace like your CTR is a Skyguide issue, weather is a MeteoSwiss issue. You're mixing up these two things, do you claim you're also a meteorologist?"
Tower: "I'm from Skyguide, but the MeteoSwiss guys told us that the weather is IMC!"
Pilot: "Did you receive this information via a secured data connection?"
... and if they haven't died, they'll block even today ... Sent in by Fabian Schnaubert
Flight from Munich to Berlin, September 2010:
The machine rolls onto the runway. Suddenly the announcement: 'Ladies and gentlemen, we have an emergency: there is no tomato juice on board this machine today. Please don't panic! We are currently checking whether we can even start under these circumstances. '"
Heard by Rick Minssen
In August 2010. Lots of planes on their way to the islands when someone at Bremen Information asked about the weather on Sylt:
Bremen Information: "Weather ok, light cloud cover at 3,000 feet, 21 degrees C, - when it's not burning ..."
Heard by Thomas Thiel
The other day about EDFA two A380 meet.
LH710: "LH710 for LH711"
LH711: "LH711 is listening"
LH710: "Are you going to Anspach too?"
LH711: "Correct!"
LH710: "That's where we come from right now!"
(Afterwards long laughter in the tower)
Heard by Dirk Beerbohm
Flight with Lufthansa from Frankfurt to the USA. Announcement by the foreign stewardess after landing:
Stewardess: Please be careful when opening the luggage rack above the seats, your luggage could be crazy!
Heard by Isabel Fabry
On the flight to Hurgada with Hamburg International, during the safety briefing of the passengers:
Purser: ... do not pull the lifejacket line until you have left the aircraft, when you are in the water and want to read, the little light on your shoulder comes on by itself!
Heard by Eike Damer
Nuremberg Airport after landing a 737:
Tower: For your information, there is as rabbit in your two-o-clock position. Direction northbound.
Pilot: We have it in sight.
Tower: And if they catch him - in red wine sauce like that - well, I'd be there.
And a little later:
Tower: The rabbit is now clear off the Taxiway Fox.
Heard by Mathias Thomaschek
Call three pilots more or less parallel Bremen information:
Bremen Information: Well, let's take it slowly and one after the other, we're not here at Lidl!
Clearly audible amusement in the background ...
Heard by Caterina Hessler
Overheard on a flight to Westerland:
Pilot: D-xxxx Cessna Citation from Westerland via X to Y.
Bremen Information: About X? But you can't do that anymore today.
Pilot: Uh, I mean Z too!
Bremen Information: Are you still thinking about Gosch ...?
Heard by Holger Krupp
The other day at the airfield. A PPLer comes back from a one-hour UL check flight
Pilot: Hello, uh, well, uh, we're on our way to the square now ...
Brief astonishment in the tower in view of this somewhat unprofessional message. Then:
Tower (carefully): Are you coming by plane or by car?
Heard by Volker Gringmuth
Recently at German Wings. Announcement by the stewardess before landing:
Stewardess: Please ensure that you have your personal belongings with you when you exit the aircraft. Should you wish to leave something behind, please make sure beforehand that it is something the crew likes - thank you very much
Heard by Rick Minssen
Recently listened to on Langen Info:
Pilot 1: D-Exxx from ELLX to EDLN
Pilot 2: Hello Christian
Pilot 1: hello Sabine
Pilot 3: hello Sabine
Pilot 4: hello Sabine
Pilot 5: hello Sabine
Pilot x: hello Sabine
Long: D-Exxx, squawk 3701!
Heard by Christian Schmolke
Recently at Munich Radar. IFR training flight with a C172 from Friedrichshafen to Innsbruck with strong south wind (hair dryer!). Ground speed 35kts.
D-Exxx: Munich Radar, servus! D-Exxx maintaining FL130 inbound Algoi.
Radar: D-Exxx, identified.
A short time later:
Radar: D-Exxx, I would have better have the car gnomma!
Heard by Matthias Berl
Pilot Comment ...
Tower reports a dead gull in the touchdown zone.
Pilot: If the gull is as flat as a plate, the Boeing was faster again.
Heard by Heiko Vogt
Bonn-Hangelar. A Piper 28 has just started on runway 29.
Hangelar info: Um, D-Exxx, were you just filling up?
D-Exxx: Positive, why?
Hangelar info: Take a look to the left or right out of the window.
After a short time:
D-Exxx: Damn!
Hangelar info: Yeah, taking off without a gas cap is bad. And now?
D-Exxx: Hmm, OK, I'll come back down then.
Heard by Dennis König
Listened to at Egelsbach Info:
Info: D-Exxx, to runway 09, QNH 1032.
D-Exxx: Why so little? Didn't get QNH 1033 earlier?
Info: With us everyone gets what they deserve.
Heard by Oliver Schröder
After a long transatlantic flight the crew arrives at the hotel and stands in front of the elevator. The Cpt. Takes the F / O aside and says: "If the door opens now, wait until the cabin is inside, go in last and press 4. This is your leg ..."
From Dieter Egeler
Recently in Innsbruck:
A helicopter reports on its approach. Five minutes before landing:
Tower: Heli X, now give me a number! 05XXXXXXX, call after landing!
Helicopter: Is it you?
Tower: Yes!
Helicopter: Hamma up to what?
Tower (after a short pause) We, uh ... come up with something!
Heard by Gregor Marcks
This summer in Nuremberg:
After landing at night, an airliner crew reports that they have probably run over a fox. The tower controller asks about the location (Taxiway Bravo) and then reassuringly states:
Tower: A whole family lives there and they play 'If you are the last to jump away, you win!'
Heard by Mathias Thomaschek
Special feature in Paderborn / Lippstadt:
Tower D-Exxx, bratwurst with fries.
Exxx: Taxi via Bravo Mike Foxtrot ...
Heard by Jürgen Hinrichs
Recently in Munich:
Tower (very nice female voice): QNH1018 and you may choose runway 08L or 08R.
LHxxx: QNH1018 and say again last part of the message.
Tower: You may choose the runway.
LHxxx: sorry ... say again ... ??
Tower (Now vote like the lucky fairy in the lottery): You can choose the runway yourself today!
LHxxx: I see! Wait a minute, I have to ask the boss first.
Heard by Gerhard Huber
Heard in Zell am See:
D-Exxx made a rather insecure impression on the radio, as if he wanted to express 'I'm here for the first time and don't know if I'll be down with the plane in a moment' ...
Cell info: Be careful, there is a road just before the piste and we have a threshold that is 120 meters apart.
D-Exxx: How displaced? Forward or backward?
Heard by Gerhard Huber
Recently in Egelsbach
Info: D-Hxxx watch out for a goldfinch that comes from kilos.
D-Hxxx: I don't know what a goldfinch is, but I assume it has areas?
Info: Exactly, a lot of areas ...
Heard by Oliver Schröder
Heard in Worms:
Info: D-Exxx watch out for storks on the final approach.
D-Exxx: Sure, of course! Where else should the children come from soon!
Heard by Bernd Piano
The other day on Innsbruck Radar Instructions for gliding zone:
Innsbruck Radar: D-Exxx fly 17 miles heading 090 7000feet.
D-Exxx: Ok, have GPS on board.
Innsbruck Radar: That's why you don't see the glider pilots.
D-Exxx: Not that, but I know when I flew 17 miles.
Heard by Bernd Schätz
Recently in Leipzig on the apron:
An LTU machine is cleared to Punta Cana (DomRep). An echo class reports:
D-Exxx: D-EXXX can I dock with you as a ship owner?
LTU: Gladly, dismantle your space, meanwhile we will open the cargo hold again!
Heard by Christian Schmolke
Long information:
Long: D-EXXX
Break.
Long: D-EXXX
D-Exxx: But now you've woken me up!
Heard by Christian Schmolke
And again Bremen information:
D-Exxx: Bremen Information D-EXXX
FIS: D-EXXX, you want to know for sure whether the EDR Fassberg is active?
D-Exxx: uh ... yes ...
FIS: Fassberg is active, but they are allowed to walk 1500 feet over that.
D-Exxx (hesitantly asking): At 1500 feet ...?
FIS: Yes, 1500 feet (and after a short pause): They don't shoot that high today ... they only throw pistols today
Heard by Ralf Peter
Listened to Bremen Information:
Bremen Information: D-Exxx squawk 6314
D-Exxx: 6314 is coming, D-Exxx
A few seconds pause -
Bremen Information: D-Exxx and so that it doesn't get too boring in the cockpit, please set the transponder to 7703.
Another few seconds break -
D-Exxx: Thanks, we just won a free spin ...
Heard by Ingo Battis
Recently at Bremen Information and a lot of radio traffic:
Bremen: D-Exxx confirm you are squawking 7600?
D-Exxx: Confirm.
Bremen: D-EXXX are you having a radio failure?
D-Exxx: No negative, we couldn't get through because of all the radio traffic, so we squawked 7600! Wanted to cross CTR xxx.
Heard by Ron Dudink
Overheard on FIS Langen:
FIS: D-Exxx, would you like the radio in English or in German?
D-Exxx: Better in German.
FIS: Well, then I would need the location indicator from your destination airport.
Heard by Fabian Bühler
ATC: Piper Cherokee at 11 o'clock, 2500 feet
Pilot: Traffic in sight.
This is how it works for the entire flight. After several traffic reports, then when approaching Camarillo:
ATC: Watch out, Coyote left of the runway
Pilot: Say again.
ATC: Watch out, Coyote left of the runway!
Pilot: Sorry, traffic not in sight.
ATC (laughing after a short pause): Coyote is not an airplane - its an animal like a dog.
Heard by Gerhard Stirner
Recently at FIS Bremen on a flight from EDWB to EDLN with a detour along the islands.
ATC: Are you flying to Mönchengladbach or Minnesota? I can already see you on Google Earth!
Pilot: Here Google Earth Flyer on the way to Mönchengladbach
ATC: Then good luck that you find this!
Experienced by Christian Schmolke
Overheard on FIS Munich:
D-Mxxx: I am now climbing to 4500 ft (the tone of voice a meaningful mixture of excitement and tense expectation)
Nice lady from FIS: Take courage!
Heard by Gerhard Huber
Heard in March 2007 on the day the general VFR Squawk was changed from 0021/0022 to 7000.
FIS: D-Kxxx, squawk 7000
D-Kxxx: Why?
Heard by Gerhard Huber
Plane traverses after clearance the Airspace Delta Salzburg. After about 10 minutes of absolute silence on the radar frequency, it gets too scary for the pilot.
Pilot: D-Exxx, radio check !?
ATC: Read you 5.
And after a short break, then in the best Salzburg dialect:
ATC: Do is heid nedd more loos!
Experienced by Gerhard Huber
VFR over Cologne city center:
Pilot: D-Exxx, request full circles over the cathedral.
Tower: Did the cardinal allow it?
Pilot: ??? ... - Uhh, no ...
Tower: Well, then I allow that. Full circles above the cathedral approved!
Heard by Andreas Geß
VFR aircraft on approach on Cologne / Bonn:
Pilot: Cologne Tower, D-Exxx over Whiskey, request new heading.
Tower:D-Exxx, new heading is a threesixty to the right.
Heard by Andreas Geß
20 hot air balloons took off at the Bremen airfield. An aircraft on the approach reports to the tower. He reports back:
Tower: ".... and balloons over the place."
Brief silence.
Pilot:"Yes, I see and what do I do now?"
Tower: "Well, dig your way through there."
Heard by Ulla Klees
On the visitor terrace in Nuremberg. A couple observes the operation on the apron, the woman comments on every movement "Look, now the plane is taking off!" Man remains amazingly patient and calm.
you excited: "Look, now you connect a hose. What is that for?"
He (Obviously with his patience at the end: "People are now being sucked out so that it goes faster."
You: "Oh, that's logical."
Heard by Mathias Thomaschek
The other day on Long Radar ...
ATC: Lufthansa X descent FL240
Lufthansa X: Roger, Lufthansa X
A few seconds later:
Lufthansa X: Radar, Lufthansa X can't we go down to 180 right away?
ATC: Yes, Lufthansa X descent FL180
An Air Berlin pilot interferes:
Air Berlin: But we're at 180 right now (the planes were about to fly off the same STAR).
ATC: Lufthansa X climb FL200
Lufthansa X laughing: Shouldn't we choose a different destination? Well, Fl 200
Heard by Marvin Meissner
Weekend professionals ...
Pilot: D-EXXX please specify which flight level my transponder is showing
Long info: Flight level? Well it's a proud 1500 feet ... Altitude not level
Pilot: Huh ...?
Heard by Christian Schmolke
Even more weekend professionals ...
In the most beautiful late afternoon light, a machine was on its way to Leverkusen from the south; only in the west it was hazy because of the low sun. There was perfect visibility in the direction of flight.
Pilot: D-EXXX it is so bad visibility what is the Leverkusen identification?
Long info: The identification of Leverkusen is now unimportant, I strongly recommend that you go on heading 320 so that you do not hinder the flow of Cologne.
Pilot: Yes, course 230
Long info: Negative, course 320
Pilot: But I see so badly, what is Leverkusen's ID?
Long info: So if you don't finally follow my recommendation, Cologne will never allow you to fly through the control zone.
Pilot: So I prefer to fly along the Rhine I can still see it.
Long info: Then I can't help you either. Change to Tower Cologne. Perhaps you will get on there.
Heard by Christian Schmolke
On a flight to Norderney:
Controller: Please switch to frequency 125.100
Pilot: D-MXX change to 125.100
Pilot: Bremen-Info, D-MXX a Eurostar from EDVR to EDWY
Controller: Got it D-MXX
Pilot: How? Did I lock the frequency incorrectly or are they the same controller?
Controller: (very dry) Yes, I am the same. Since my boss noticed that I have two ears, I can be found on both frequencies.
Experienced by Marc Scholz
Some airmen call Bremen information. No Answer. Finally contact again.
a pilot: We have called many times, why don't you answer?
Controller (quite stressed): Sorry, but first I had to take care of my metabolic products ...
Experienced by Siegfried Röthke
The other day on Dortmund Tower: D-Exxx tries to locate the mandatory reporting point November printed on the Dortmund approach sheet using DOM VOR. After several minutes the following radio message comes to Dortmund Tower:
Pilot: D-XX, can you check whether DOM VOR works?
Tower: D-XX, I don't know whether it still works, but it has been here in our basement since February.
Background: Since 15.2. there is a NOTAM A0292 / 07 with the text "Dortmund DVOR / DME DOM withdrawn."
Experienced by Hajo Schmitt
In LOWW / airport restaurant.
Son: Dad, why do stripes come out of the plane when it flies high?
father (otherwise not that bad): You know, that is because there is water in the kerosene, which then becomes like a cloud when it is burned in the engine.
Experienced by Michael Braunsting
After the landing a 737 in Nuremberg ...:
Tower: Lufthansa XXX, how was the wind in the final?
Pilot: Oh - we weren't even paying attention!
Tower: Okay, I'll let you take off and do another lap then.
Experienced by Mathias Thomaschek
Recently in Cologne ...:
Pilot: Hello Cologne Tower, Lufthansa six mike alpha, established on the instrument approach, runway one four on the left
ATC: That's too complicated for me - continue approach.
Experienced by Andreas Greß
Overheard at Graz Airport:
Pilot: OE-xxxx VFR flight to Punitz, please ask for departure information.
ATC: OE-xxxx they even get approval from me.
Experienced by Matthias Srem
Overheard on a cross-country flight:
Pilot: D-Exxx reports local flight.
Long info: D-Exxx where is local flight?
Pilot: Well, locally.
Long info (slightly annoyed): D-Exxx which area?
Pilot: Local.
Radio silence.
Experienced by Brigitte Meurer
A handler approaching on Frankfurt / Main.
Tower: HFxxx, please make a short landing.
Pilot: HFxxx, Roger Short Landing.
Shortly after the 'short landing':
Tower: Wow, that was a super short landing! Are crockery and cutlery still in the prescribed place?
Pilot: I think yes, nothing rattled ...
Tower: OK...
Experienced by Richard Sheffer
With a G109 on the approach on EDDN:
Tower: D-Kxxx, we have a Learjet in the end section, please fly a full circle north of the field.
Pilot: Fly a full circle north of the square, D-Kxxx.
A few seconds later the circle was finished
Tower: D-Kxxx: If you are circling like you are now, please make another five circles. I meant a 2 minute circle, not 20 seconds.
Pilot: Sorry, I'm just a glider pilot.
Tower: (laughing) I knew that
Experienced by Klaus Jourdan
The other day in the cockpit, listened in on an inbound flight on the approach frequency 119.05 from Stuttgart.
Pilot: D-Exxx Cessna 172 at Sierra 3000 feet, please release to the control zone, we want to take photos of the new exhibition. (is currently being built directly at the airport)
Tower: D-Exxx, free to enter the control zone, QNH 1019, runway 25 in operation
Pilot: Free to enter the control zone and QNH 1019
Tower: D-Exxx, and runway 25 in operation
Pilot: We just want to take photos and not land
Tower: But it is still useful to know from which direction the enemies are coming
Experienced by Amarendran Subramanian
Early in the morning Transatlantic inbound rush to EDDF, including Delta 104 (with a strong Texan accent), somewhere over the North Sea in FL390 SE bound:
MAS-UAC: DAL104 proceed direct DORTMUND, Delta Oscar, Mike!
DAL104: Roger direct DORTMUND, Delta Oscar, Mike!
After a while:
DAL104: Maastricht, DAL104 we got a question, is DORTMUND actually situated in Amsterdam or in France?
(Maastricht 1 min. U / s because of the current laughing attack ...
MAS-UAC: DAL104 I guess you haven't really been riding this part of Texas before ...?
Experienced by Volker Stuhlsatz
Recently in Lübeck:
Pilot: D-Kxxx with purple asks taxi clearance for a flight to the Baltic Sea.
Lübeck Tower: Roll to 25 through D, A and C. ... and aren't we all a bit Milka?
Experienced by Britta Pulz
On the border from one Langen FIS frequency to another, on the flight from Worms to Erfurt:
D-Exxx: Long information, should I change the frequency now?
FIS: Joo, you can do that if you want. But then that's me too!
Experienced by Uli Trodler
The other day at Maastricht Radar, a Ryanair on the way from Italy to Billund in Denmark
ATC: RYR xxx direct Billund
RYR: Say again?
ATC: RYR xxx direct Billund
RYR: Direct wich point?
ATC: RYR xxx direct Billund
RYR: Sorry Sir, that is not on our fligtplan!
ATC (laughing): Well, I'll try again: RYR xxx direct to Billund, B-I-L-L-U-N-D, your destination-aerodrome!
RYR: AAAAAHHH, Billund, that one we have ...
Experienced by Florian Kirwald
Business jet enroute Direction Speyer
Pilot: D-IXXX Langen, hello what about 'straight home?'
Langen sector controller: To you or to me?
Experienced by Dieter Egeler
Best flying weather and a Dash8-Q400 at the holding point of Runway 26L in Munich
Tower: Lufthansa XXX lineup and cleared for takeoff.
About 3 minutes later:
Tower: Lufthansa XXX lineup and cleared for takeoff.
Another 2 minutes later:
Tower: Be courageous, Lufthansa XXX, the weather is flying!
Lufthansa: Um, yeah ok ...
Experienced by Matthias Pietsch
Recently in Egelsbach (the tower keeper had hearing problems, everyone else heard the following dialogue 5)
Apron: D-xx, state your destination and the number of people on board.
D-Exxx: 2 people VFR according to EDMA Augsburg.
Apron: D-xx, repeat your goal.
D-Exxx: Augsburg, E-D-M-A.
Apron: D-Exxx, negative, what was the goal?
D-Exxx: Eyes! - castle !, Echo-Delta-Mike-Alpha!
Apron:D-Exxx, still negative, please repeat your goal.
D-Exxx: AUGS-BURG !!!, L-M-A-A, Lima-Mike-Alpha-Alpha!
Apron: Uh, Augsburg, roll to Rollhalt 09.
Experienced by Hajo Schmitt
Heard and seen from the apron control at Airport Stuttgart, 1989. PanAm B727 'Clipper669' from Berlin approaching EDDS runway 26. It is autumn, twilight has already set in, hazy weather, cars on the almost parallel A8 were all driving with their lights on. The PanAm had its landing lights on, you could see that it was approaching the A8, offset from the runway from the southeast, which at a slight angle crosses the approach line for runway 26 in the east to the south.
Tower: Uh, Clipper 669, do you have runway in sight?
PanAm (Confidently): Yeeesss Sir, Runway in Sight, Clipper 669.
The PanAm continued to fly on the motorway and would have passed east or landed on the A8.
A short time later the tower again.
Tower: Uh, Clipper669, are you sure you have the runway in sight ??
No answer - the Clipper made a slight left turn towards the slope ... then a little hesitantly a new cool sonorous voice from the airwaves:
PanAm: Ääääh .... thank you, sir!
Experienced by Günther Fiergolla
Recently at FIS Langen:
D-Exxx: Question: I am near Mannheim and would like to send an IFR flight plan by radio for my next leg.
FIS (female voice): But that only works in special cases, the AIS doesn't like that.
D-Exxx: I just wanted to ask if that would be possible in order to save some time, but if it doesn't, then we'll leave it.
FIS No, it's not just about saving time, only in special cases, I'm sorry.
D-Exxx: Well then let's leave it. Then let's say I just wanted to hear your nice voice.
Experienced by Peter Wiggen
Long information: PAH, traffic at your 2, range 4 miles, 400 feet higher
PAH: P-AH is looking for the traffic.
Somewhat later...
Long information: PAH, traffic now at your 3, no longer a factor
PAH: Must be a stealth plane then, haven't seen a thing.
Long information: Or you should wash your windows ...
Experience Arnoud de Weijer
The other day on the flight From Landshut to Braunschweig we had received the unmistakable Squawk 0021 from Munich Information. After about 5 minutes the following radio traffic occurred:
ATC: D-MH squawk Ident
Pilot: D-MH Ident.
ATC: D-MH - now I have them too - there's another one flying around with their squawk!
Experienced by Sven Mühl
Recently in Karlovy Vary a French helicopter from Reporting Point Echo was on its way to the square:
Tower: Is your intention still to land on my airfield?
Pilot: Afirm landing in LKKV.
Tower: Feel free to make a sightsseeing tour, but please let me know it before.
Experienced by Christian Schmolke
Sunday afternoon at CAVOK and incredibly texted Langen-FIS, a D-Ixxx reports with a request for a status report from an ED-R
D-Ixxx: Long information we'd like to know whether the restricted area 21A and 21B is active or not?
Controller (annoyed): If you mean Stetten am kalten Markt, which has been called ED-R 132A and 132B for 8 years, you are not active!
D-Ixxx: Oh thanks, I think I need to update my GPS!
Other pilot: Just buy a new card - sometimes it helps.
Radio silence ...
Experienced by Dieter Egeler
An LH city line flies to Graz. Cityline's Dash-8 is just abeam the airfield.
Graz Tower: Can you commence the approach now or do you need more milage?
Lufthansa xxx: We are a well trained crew on a Dash-8, of course sir!
Experienced by Thomas Christiansen
Pilot: Bremen Information, D-EVIL.
Bremen Information: Ah, the devil himself!
Experienced by Jan Ahlers
On the plane XY123 from CGN to HAM. Usually takes about 45 minutes.
PAX to CA: When is the film coming?
CA to PAX: Right after eating.
Experienced by Bastian Pung
Departure from Barth.
Tower: D-xxxx, watch out for parachutists from top to bottom!
D-xxxx: Please repeat the flight direction of the jumpers ...?
Experienced by Stephan Graf
After a flight I was so polarized in English from England via Belgium and Holland that the German pilot threw me off my feet with a simple "Hello" ...
D-Kxxx: Long information, D-Kxxx, Good Day
Long information: D-Kxxx, long information, good afternoon too.
D-Kxxx: Langen, D-Kxxx is a Motorglider, Type SF 25C, with VFR flight plan from Kortrijk to Oerlinghausen, just crossed the border north of Venlo in 2000ft, request traffic information ... - damn, I stick with English now!
Experienced by Jan Ahlers
Very best, stable high pressure weather throughout Northern Germany.
D-Exxx: Bremen Information, could you please tell us the weather for Westerland?
Bremen Information: D-Exxx, I suspect blowing snow ...
Later on the same flight:
D-Eyyy: Berlin Information, D-Eyyy, VFR from X to Y, TRANSPOND 4401!
Berlin Information: D-Eyyy, please repeat ...?
Experienced by Stanislaus Imbt
The evening SWISS plane has problems finding his parking position on the new parking space in Nuremberg. Following various instructions from the tower, the Vorferldlotse initially offers to set up candles for orientation in the future.
After the SWISS pilot complained that they followed a blue line here some time ago and that this would have been wrong, the apron controller consoles him with the statement:
"After all, we are the airport with the most colorful apron guidance system in the world."
Experienced by Mathias Thomaschek
Sunday afternoon on a small airfield. Two women, whose husbands have just started on a sightseeing flight with a Cessna as passengers, are sitting on the terrace of the restaurant and talking over a cup of coffee. Suddenly one of the two starts to rummage in her handbag. After a short time, her gaze darkens.
The other lady asks: "What's going on?"
The answer comes: "My husband, this donkey, took our house key with him. If it crashes in the plane now, I don't know how to get into the house."
Then the other also rummaged through her handbag. She breathes a sigh of relief when she discovers her house key. With one: "Thank God, mine didn't take it (the key) with me!" she sips at her coffee cup again.
Experienced by Heinz Galler
Soccer World Cup 2006, 20 minutes before the start of the first World Cup game Germany-Costa Rica on Bremen Information.
After there was quite a lot of traffic and Bremen asked several pilots for Mode-C transponders for information (many glider pilots on the way), he suddenly asked whether DVB-T was on board. To the short "negative" came the answer that he had expected the frequency to slowly become emptier, but apparently this was not the case. His only explanation for this was that the planes had television on board.
Experienced by Holger Klemt
On a flight from Boise to Chicago O'Hare aboard a United Airlines B737. You can listen to the ATC radio on channel 9 in the on-board program.
ATC: UAXXX What's your Mach number?
Pilot: We are doing .75
ATC: For spacing, can you make it .77?
Pilot: Well, we will fire up the second engine and do .77
ATC: Thank you sir.
Experienced by Dirk Beerbohm
The other day at the glider tow in EDFN (Marburg-Schönstadt), there was a couple sitting in an ASK-13. The woman was a pilot and sat in front, the man in the back. When the two had enough height, this radio message came from the woman:
Pilot: So, thank you Erich (the tow pilot), I'm going out of here now!
In the background you can clearly see: "Neiiiiiiiiinnnn!" belongs...!
Experienced by Daniel Bieker
The other day in Mariensiel:
pilot Mary-Info, D-EXXX back to Stade, rolls to the 200.
Tower: Take the 20, that's enough.
Experienced by Nils Conrads
Some private pilots believe that it is particularly professional to speak very quickly on the radio. So one witnessed the following radio traffic:
pilot (speaking very quickly): "xx-Info D-Exxx".
Tower: "D-E ... uh, Richaat, see you?"
Experienced by Michael Gierkes
Tower: Condor 4552 oh nonsense, Speedway 4552 wind is 300 with 4 knots cleared for Take-Off runway 23L
Pilot: Take it easy, just don't mess anything up. Speedway 4552 is cleared for Take-Off runway 32L - (pause) - oh no, 23L
Tower: Yeah, now we're even!
Pilot: (laughing) OK!
Experienced by Florian Gnaub
IFR flight from Hanover to Stuttgart. Frequency change from Bremen to Langen.
Pilot: Langen Radar, N666JG check in at flight level 180 inbound Fulda.
Long: Hello, uh, do I need to know you?
Pilot: Of course!
Long: Your call code and the destination again.
Pilot: N666JG and destination is Stuttgart.
Long: OK, then I know you now. There's also a direct for that. N666JG direct Luburg.
Experienced by Jens Gronemeyer
70s, the transit flight LH XXX contacts ACC Zurich.
Pilot: Zurich Radar, LH XXX, good morning, FL290, estimating Trasadingen at 45.
Controller: Good morning LH XXX, proceed via Amber 9, maintain FL 290 and report Trasadingen.
Pilot: Roger LH XXX, maintaining 290 and call you Trasadingen.
Controller: Negative, call me Leo and report Trasadingen.
From Bernhard Kuhn
Jandakot Airfield in Western Australia is one of the largest General Avation airfields, and the tower frequency is actually always congested. So I overheard the following radio dialogue in the traffic area (I was number 12):
Tower: UDQ, turn final behind Cessna, you are number 2.
EDQ: UDQ.
Then there were many other radio messages that directed the rest of the aircraft in the traffic pattern, and in the meantime the UDQ has just landed.
Tower: UDQ, cleared to land.
UDQ: Landed, Mooney UDQ.
Experienced by Amarendran Subramanian
Approach to Graz a Styrian (regional airline).
STY123: "We have the field in sight, request visual approach."
Radar: "You are number two, number one is an Austrian on right downwind runway 35, do you have them in sight?"
STY123: "Affirm we have the Dash-8 in sight."
Radar: "It's a CRJ, but it flies like a Dash-8 today, follow as number two!"
Experienced by H. Martin
In Lübeck.
Pilot:"D-Gxxx, VFR for a sightseeing flight to the northern hemisphere."
Experienced by Friedemann Weise
We are at in Hamburg-Fuhlbüttel: Runway 33 for takeoff in use. However, runway 23 is usually used for takeoffs. A Lufthansa machine on the apron near taxiway G, which leads to RWY 23.
Pilot:"LH-XXXX, request takeoff runway 23 via Golf"
Tower:"Negative, runway 33 in use"
Pilot:"Oh yes, then we want to go up via golf! Oh, golf is nonsense!"
Tower:"Nah, you have to go via India!"
LH co-pilot:"And I want a new captain!" (Laughter in the tower)
Experienced by Adrian Fuchsen
Lots of plastic sailors at the start of the admittedly narrow space, motor gliders approaching. Pilot is one of the old guard. The only radio message in the traffic area:
Pilot: "Push the yoghurt cups off the track"
Experienced by Dirk Schlevoigt
On a glider airfield at the beginning. Start ladder to the winch:
Start leader: "ASK-21 Heavy on the North Cable. Please put on the rope."
Winch: "ASK-21 heavy...???"
Start leader: "Yes, my wife is on board."
Experienced by Klaus Nuss
pilot of a delicate UL after rolling off the train: "Koblenz Info from the D-MXXX, can I stand here next to the RedBull machine?" (meant was Toni Eichhorn's T6)
Tower: "D-MXXX, of course - if you dare, next to the big T6 ...!"
Experienced by Tobias Witten
The other day on EDDN ...:
Tower: "Where you are flying around is not the published traffic pattern."
D-EXXX: "Now listen up, I've already flown 6,000 traffic laps here!"
After a while...:
Tower: "Okay, then that was her first bad one."
Experienced by Mathias Thomaschek
Why is there no competition for the best tower crew in Germany? Well, that would only be won by the FMO for years to come. In the event of a nightly stop-over, there is of course an invitation to go upstairs for a coffee. In the case of a GA aircraft, you can quickly help with the complete light check because of the better overview (strobes are on, not on). Customer satisfaction has the utmost priority.
In the early morning according to ATIS 07 in use:
Tower: LHXX I can offer you 25. At the threshold 25 wind from xx with n kn, at the threshold 07 wind from xx with nn kn.
LH: We gladly accept that!
Tower: Prepare Fortmund 8E, I'll clarify the rest by phone with Langen.
After about 4 minutes:
Tower: I'm sorry, if you don't start in 5 minutes, you have to call 07 next because of an inbound
LH: Request taxi.
Tower: Taxi to 25 golf alpha.
Roll after 200 meters:
Tower: It's getting too tight, taxi to 07 via golf alpha.
LH: 07 golf alpha.
Just arriving in golf ...:
Tower: Stop, it still works, I can see on the radar the traffic is still inbound Hamm, so taxi highspeed runway 07 via alpha, cleared for take off.
Experienced by Herbert Perick
FIS: "D-EXXX lost radar contact.
D-EXXX: D-EXXX, Roger, lost radio contact.
FIS: RADAR not RADIO!
Experienced by Arne Hofmann
Munster-Osnabrück, rural and moral. A C152 scrubbing a lap at the end of August:
Pilot: Tower, want to fly the next traffic laps at least 500 feet higher - because of more oxygen ...
Tower: ... ???.
Pilot: Manure is driven under us!
Experienced by Herbert Perick
My daughter was about 3 years old and we were on the flight from Dallas to Frankfurt. After we had been in the air for a while, she became restless and often looked around the cabin. Suddenly she looked at me questioningly and said: "Mommy, when will we finally get smaller?"
I knew immediately what she meant and had to laugh out loud. Then I explained to her that the planes she sees from the ground only look small because they fly very high and are therefore far away, and are really as big as our plane. She was a little disappointed that we won't shrink, but was satisfied with that.
Experienced by Ulrike Muizers
Recently on the tower frequency of Innsbruck:
Tower: Wos upside down ??
OE-xxxx: Yes, inverted flight.
Tower: Approved.
Five minutes later on the flyover:
Tower: You if enk amal fad is knows a amal upside left or upside right try it.
Experienced by Christof Augustin
Comment from a young womanafter returning from a sightseeing flight with a friend in his Cessna 152:
"If I had known something about the quality of your landings beforehand, I would have put on my sports bra!"
From Hubert Kling
Recently on the tower frequency in Cologne / Bonn after the usual preliminary skirmish:
Tower: Please state your helicopter type.
D-Hxxx: Uh, DR, uh, Robin, no no, Robinson.
Tower: And what type? An R22 or an R44 or even another?
D-Hxxx: An R44! Please excuse me, otherwise I always fly Robin DR.
Tower: It doesn't matter if you get confused. I also drive a different car today than I did a few years ago (colleagues laughing in the background).
From Andreas Greß
Than a few years ago Many helicopters still flew as a shuttle to the Formula 1 race to the Nürburgring, the following announcement was made from the Cologne tower:
Tower: D-Hxxx, D-Hyyy and D-Hzzz, I advise you to stay high when you pass Sierra. I live in the vicinity of Sierra and I don't want to be beaten by my neighbors when I come home tonight.
From Andreas Greß
A motor sailor at stop 07 B in Lübeck.
Pilot: "Lübeck Tower from CS, can you say QNH again, please?"
Lübeck Tower: "QNH."
Experienced by Hartmut Döhler
A bit more confused Pilot approaching Altenburg (EDAC-CTR) after a local flight ...
Katana: "Altenburg Tower, D-Exxx for landing."
Tower: "D-Exxx how would you like to fly into the control zone?"
Katana: "Uh, about Sierra ..."
Tower: "We dont have..."
Katana: "Uh, then about November."
Tower: "We don't have either, just echo and whiskey, report position."
Katana: "Uh, see the place!"
tower (already slightly annoyed): "Then fly as you want, RWY 22 in use ..."
Experienced by Veit Günl
A Cessna pilot approaching the 23 from Hamburg. Apparently a bit overwhelmed, as was noticeable from the previous radio traffic. Since an Airbus was 'sitting on his neck', he should wait to the right of the approach path.
Tower: "D-Exxx, turn right heading 300 and circle to the right. Expect RWY 23."
Pilot: "D-Exxx, Roger, circling to runway 23."
Experienced by Sigi K.
Linz, Austria, in the 60s. A YAK 11 with Major 'Janos' M. in a short approach to the 27 L:
Tower: "Check, you have gear down!"
YAK 11: "Bet goulash and beer, landing gear is out!"
Major M. after the brilliant belly landing to the chief controller: "You won goulash and beer."
Sent in by Thomas Aigner
Pilot: "Eisenach Info - D-Mxxx for landing"
Eisenach: "Where are you from?"
Pilot: "From the east!"
Eisenach: "Here is east everywhere!"
Experienced by Wolfgang Kümpel
Some time ago I wanted to fly through the Dusseldorf control zone. The following radio traffic occurred:
Pilot: "Düsseldorf Tower, D-KACK"
After a few seconds the radio clicked and I heard laughter in the background.
Tower: "Is that really your callsign?"
Pilot: "Yes, it is. I'm sorry too, but our board wanted it that way."
Tower: "They'll let you go with a name like that? Well then, free to enter the control zone ..."
To explain it should be said that our club is called 'Aero Club Krefeld' (ACK) ... Experienced by Michael Gierkes
In Hamburg leads directly to the apron after landing on RWY 05 Taxiway Golf. If there is a lot of traffic in the afternoon, the taxi instructions are usually "vacate via lima and hold short of RWY 33".
LHXXX: "Lufthansa XXX cleared to land runway 05, and can we take golf?"
Tower: "Golf is approved, we still have happy hour!"
Experienced by Heiko Vogt
During the approach a line machine reports to the tower controller. She asks him to wait a moment, his answer:
Pilot: "Yes, it's ok, I'm used to women making me wait!"
Experienced by Steffi Peters
Friday afternoon, Wilhelmshaven-Mariensiel, the 16 is in operation:
Pilot: "D-E ..., position XYZ, for landing on runway 17."
Info: "Well, on Fridays we always take the 16."
Experienced by Matthias Heger
Recently at 118.10 in the TMA Salzburg on a very sunny morning and many VFR planes:
Tower: "OE-xxx, wind 180/06 rwy 16 cleared to land"
Pilot: "OE-xxx, request one overshit rwy 16 ..."
Tower: (audibly struggling for composure) "That is approved!"
Experienced by Andreas Mennecke
entertainment between a UL pilot and Niederrhein Tower:
ATC: "D-MXXX please squawk ident!"
- Break -
ATC: "That little orange button!"
UL: "Thank you, Niederrhein, that was your highlight this day, huh?"
ATC: "Negative, the highlight will be seeing your cardboard kite hitting the apron."
Experienced by Sebastian Schlacht
During the approach an SC-5 Heavy-Lift on Cologne / Bonn extinguished the entire lighting on the RWY 14L due to a power failure.
British pilot's comment: "Hey, wow, I think the war is over ?!"
Mailed by Oliver Dillmann
The other day during a long haul flight The person sitting next to me explained to me why the plane always rocks like this after the meal has been served:
"When the passengers have all their food, the pilot gets his portion. And then he only has one hand free to steer."
That was meant seriously, the lady said she was a frequent flyer, she knew exactly ...!
Experienced by Gero Dargel
We were with a PA28 from Friedrichshafen to Stuttgart Night-VFR on the way and had a broken transponder, which brought us some discussions with Langen. In the end we were allowed to continue the flight and the radio traffic was as follows:
Long: "DEXXX Contact Stuttgart tower 118.8"
DEXXX: "118,8"
BA pilot (who noticed our problems): "11-88-0 you will be helped ..."
Experienced by Amarendran Subramanian
Part II ...