What happened to Vesta Chicken Curry
Simple chicken curry with coconut milk (30 minutes!)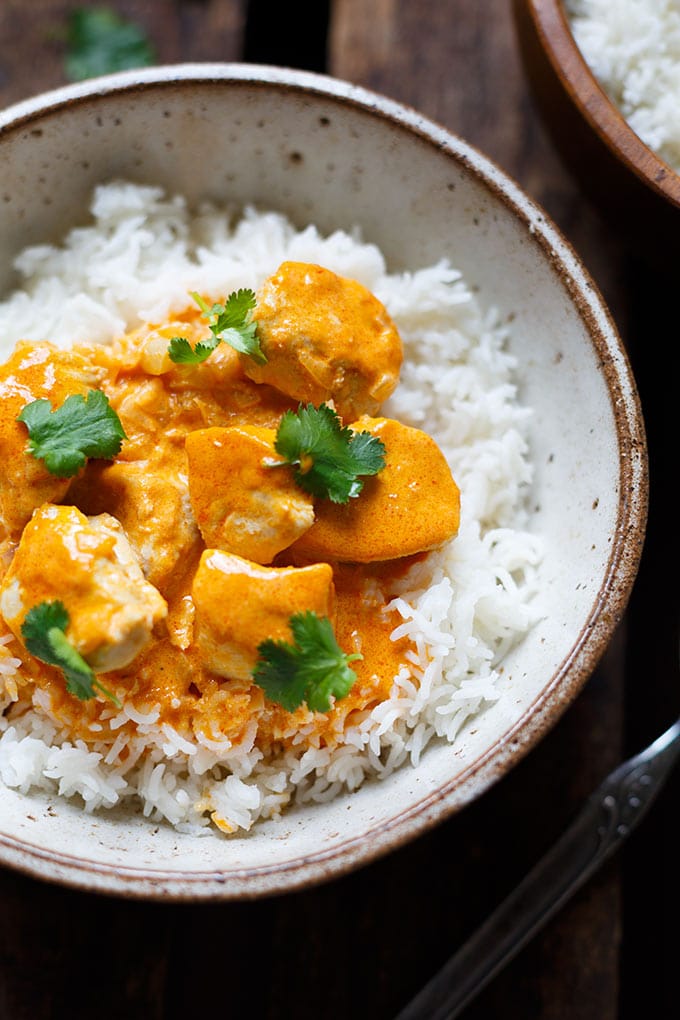 Advertising. This post contains affiliate links. If you order something through these links, I get a commission. The price remains the same for you, of course.

Simple chicken curry with coconut milk! YESYESYES!
I'll let you know right away: This phenomenal 30-minute recipe has come to revolutionize your evening after work. Chicken pieces are incredibly juicy in a spicy sauce made from red curry paste, coconut milk, garlic and lime juice. There is also fragrant rice that soaks up with the curry and yes - everything is on the table in less than half an hour.
Cool or cool or cool? Just. So get on there!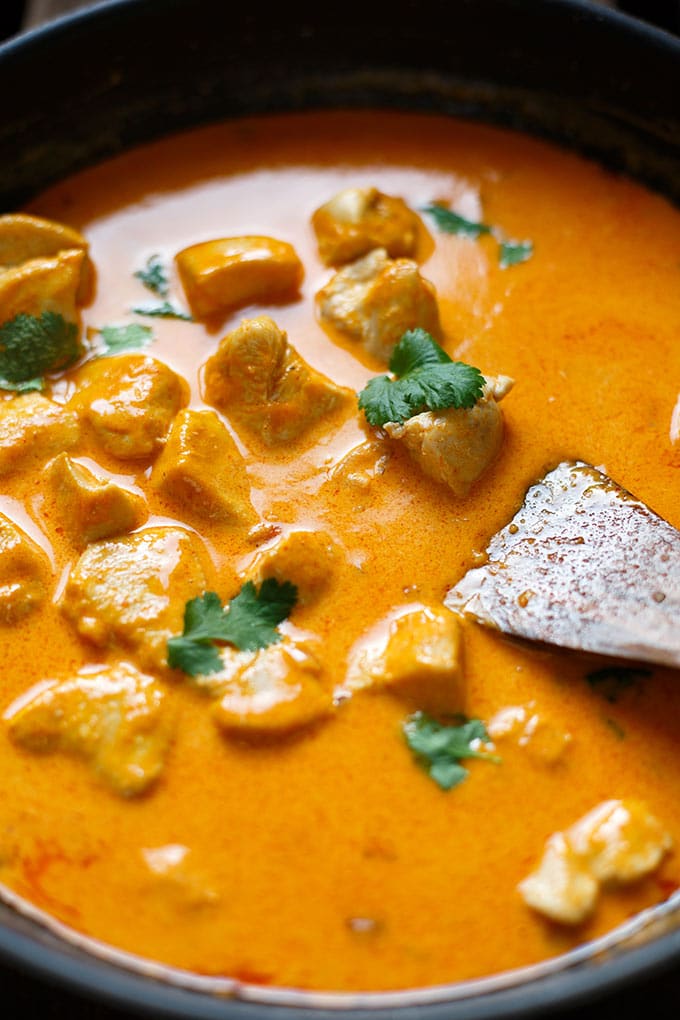 There are recipes that I've wanted to cook for the blog for ages. And then every time they are gone so quickly that a proper shoot is out of the question.
Chicken curry is the best example of this. In Thailand we basically fed on curries and those 20-minute Thai Chicken Soup is one of your absolute favorites. But real chicken curry? There hasn't been anything in the cooking carousel so far. But now friends, but now.
What I particularly love about this recipe are the easypeasy ingredients. You need:
The whole thing is gradually added to the pan, it's allowed to fry and simmer until it's done. Add a good load of rice and we're guaranteed to be full and extra happy.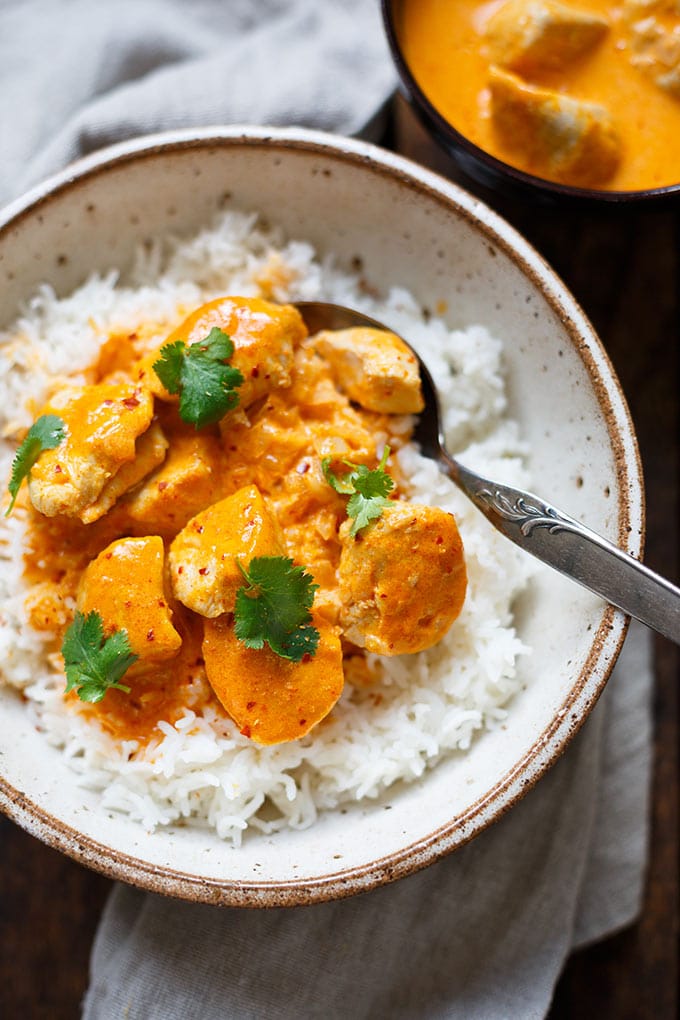 A few more words about the difference between Indian and Thai curries.
Indian curries are often thick and creamy like that Chickpea curry with coconut milk or that Coconut curry with spinach and tomatoes. In terms of consistency, Thai curries are more reminiscent of soup and consist of a super flavorful and usually quite hot sauce with deposits.
Oh, while we're on the subject. During the shoot, I spread this wonderfully thin, bright orange sauce across the good wooden floor. Perhaps it could be that in a fit of "Oh, it would look really good if the pan with the sauce is on the outside of the picture" I didn't think about the fact that it would pop down there in about 2 milliseconds. But hey, the plank floor fortunately coped with it bravely. And where there is planing, chips also fall, don't they?
But what I actually wanted to say is: try it. This. Curry. Hot and spicy and coconut and creamy and my new favorite!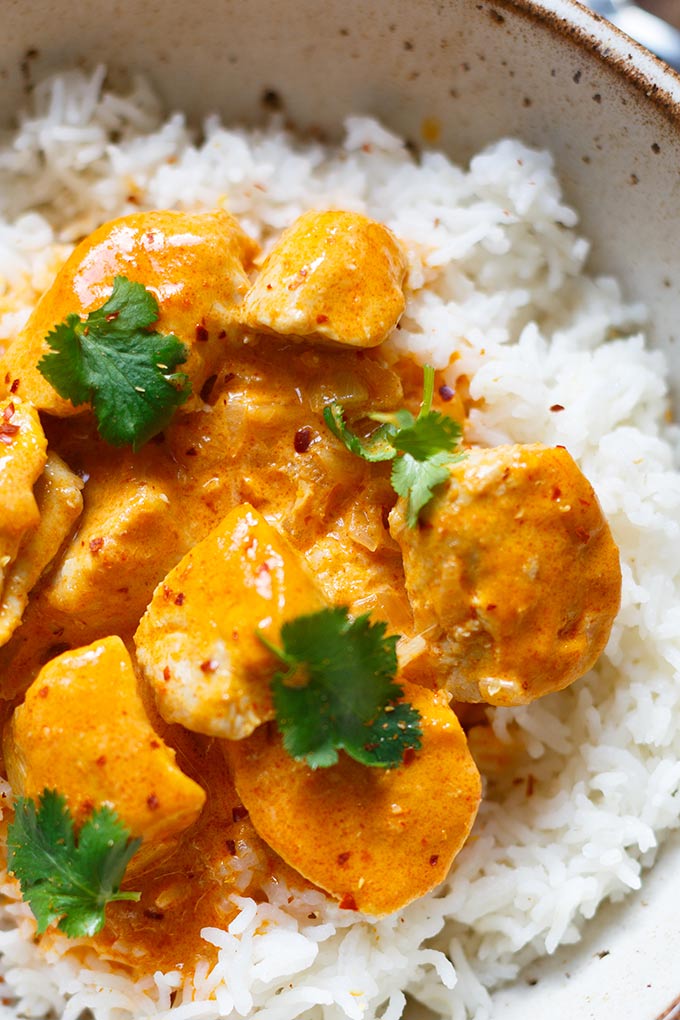 I hope you will love this recipe!
Simple chicken curry with coconut milk is:
Wonderfully spicy.
Intense taste.
Hot and coconut.
Packed with juicy pieces of chicken.
On the table in 30 minutes.
Have you tried this recipe? Then let me know! Comment, rate and don't forget to include your photo on Instagram #cooking carousel to tag. Thank you dear ones!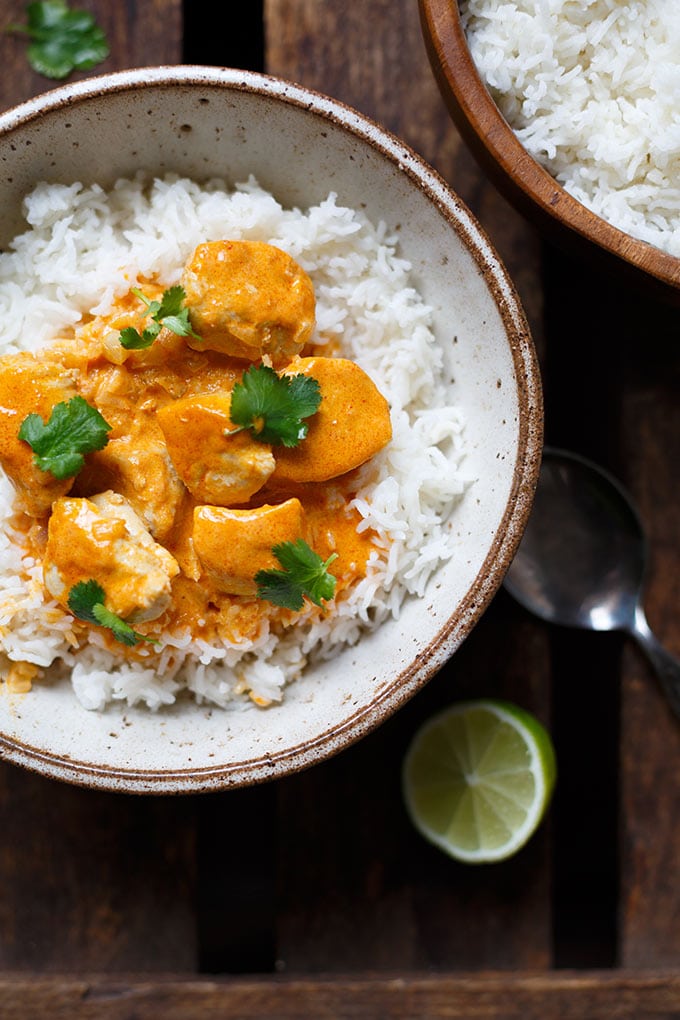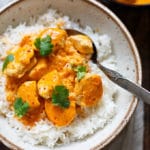 Simple chicken curry with coconut milk
Simple chicken curry with coconut milk is the perfect after-work recipe! Only 8 ingredients and on the table in 30 minutes!
Calories per serving: 831kcal
500g chicken breast fillet
1 onion
1 clove of garlic
2 tablespoons coconut oil *
500ml coconut milk *
1-3 large tablespoons of red curry paste * depending on the heat
1/2 Lime pressed
Salt, pepper and chilli
Rice for serving
Cut the chicken breast fillet into large bite-sized cubes. Peel onion and garlic and chop finely.

Heat coconut oil in a large pan. Salt the fillet, then fry on all sides for about 10 minutes, turning regularly. Add onion and garlic and cook for another 2-3 minutes.

Add coconut milk, curry paste and lime juice to the pan. Simmer for 5-10 minutes, then season with salt, pepper and chilli to taste. Serve with rice.
The curry can be perfectly prepared and reheated. It will keep for a few days in the refrigerator.
Instead of the red curry paste, you can also use green or yellow. This only changes the degree of sharpness a little.
You want vegetables? Then just put peppers, mushrooms, zucchini, spinach or whatever else you can think of in the pan.
* Amazon affiliate link. If you order something via this advertising link, I will receive a commission. The price remains the same for you, of course.

Category: Meat & Fish, Meal Prep, Recipes, Quick & Easy, Soups & Stews191 Comments